Using artificial grass for schools & nurseries
We have undertaken a number of artificial grass installation jobs for schools and nurseries since our launch of Green Frog Artificial Grass back in August, so we thought it was about time we shared a quick case study on one!
Our most recent artificial grass job was on behalf of Red Monkey Play at Our Lady & St Huberts' Catholic Primary School in Oldbury. The Primary School have got a trim trail area in their playground, which they wanted to give a more natural feel to. Installing artificial grass around the kit helps break up the monotony of tarmac playground, creating a bright play space for the children.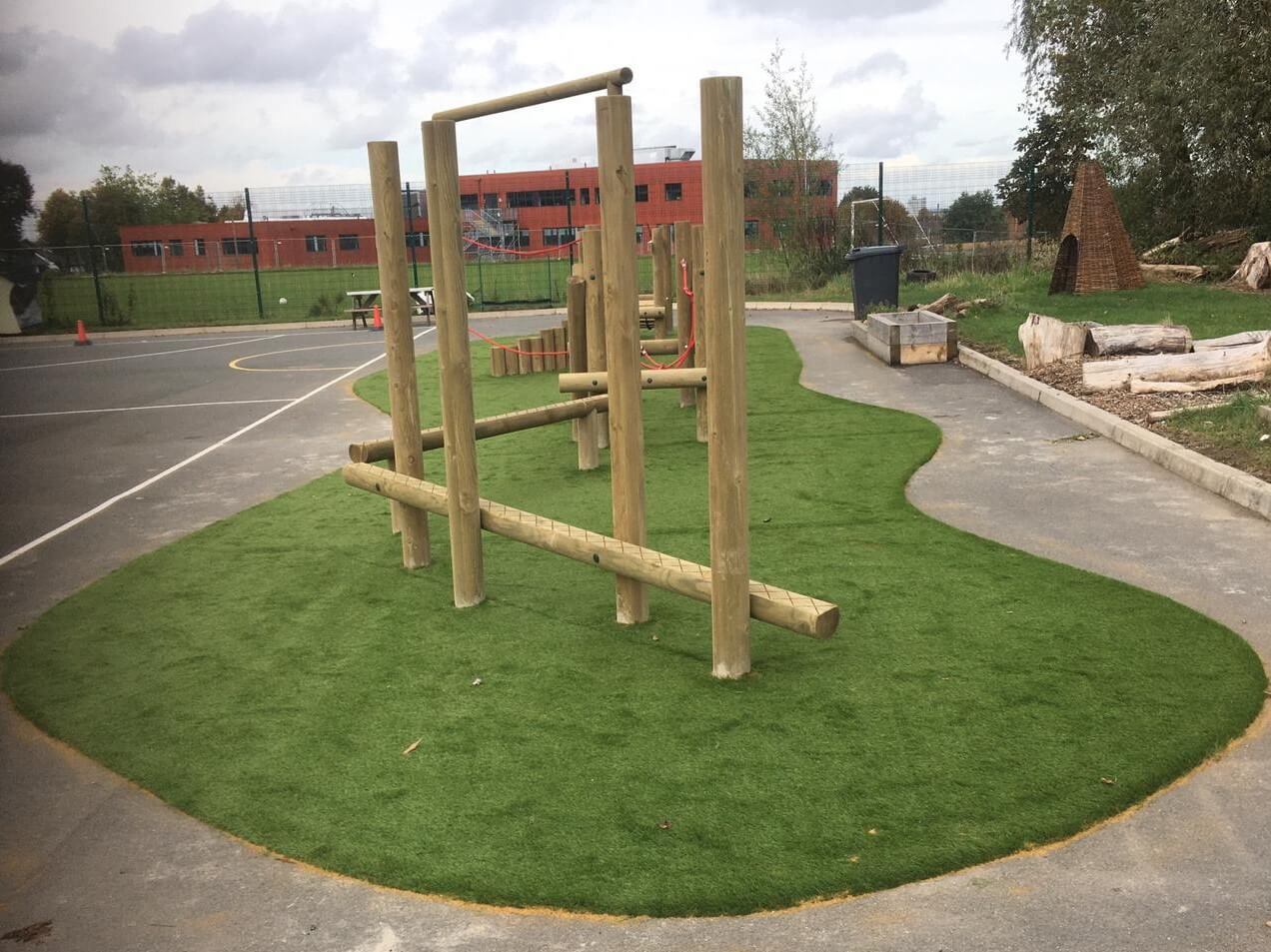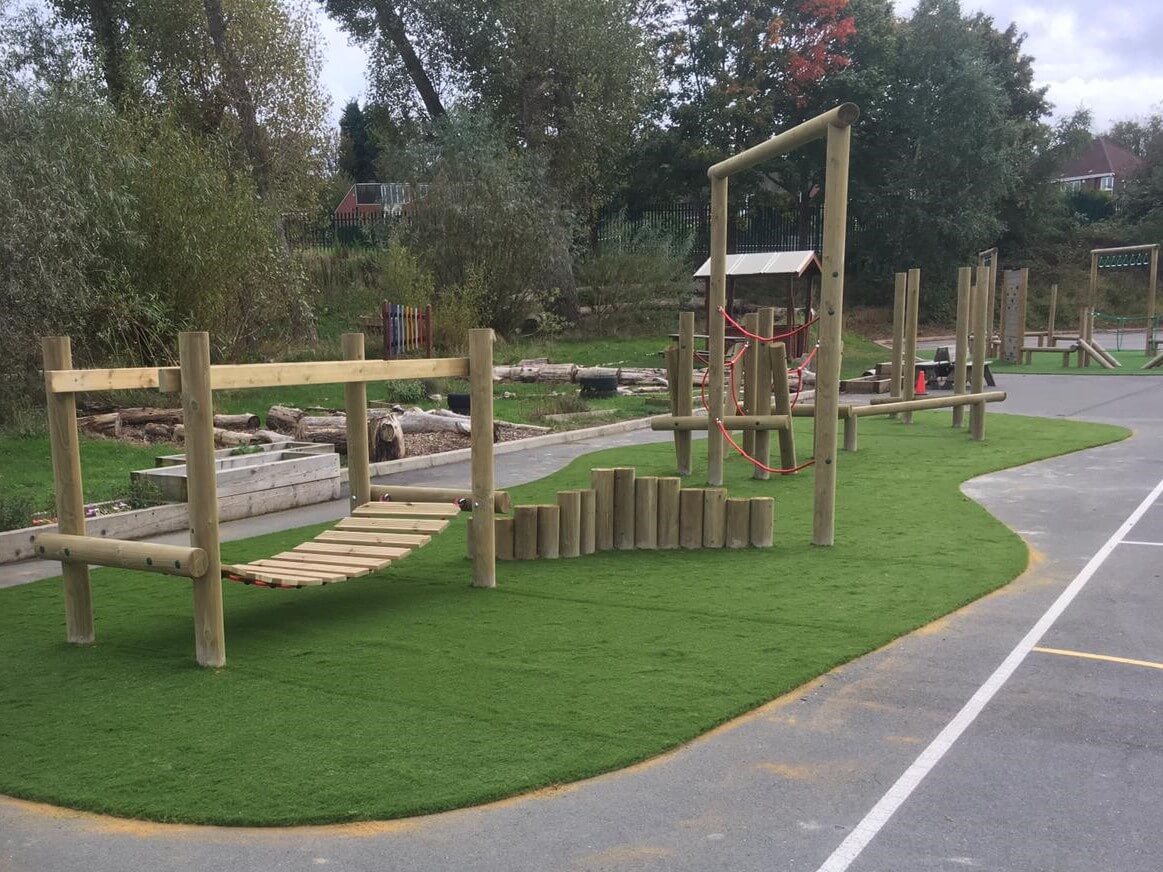 Our Lush Lawn 35 artificial grass is a fantastic choice for Primary Schools and nurseries alike.
Artificial grass maintenance is incredibly easy – the only thing we recommend is to rake away leaves and debris. No muddy mess will be created either, which makes artificial grass for schools an ideal option. 
Taller pile heights of artificial grass such as ours make for a softer lawn, which is ideal for rough tumble and play and creates another layer of sensory stimulation for the children. The artificial grass won't graze children's skin, and for added peace of mind, you can even install shock pads underneath, providing children with cushioning in case of any slips or falls.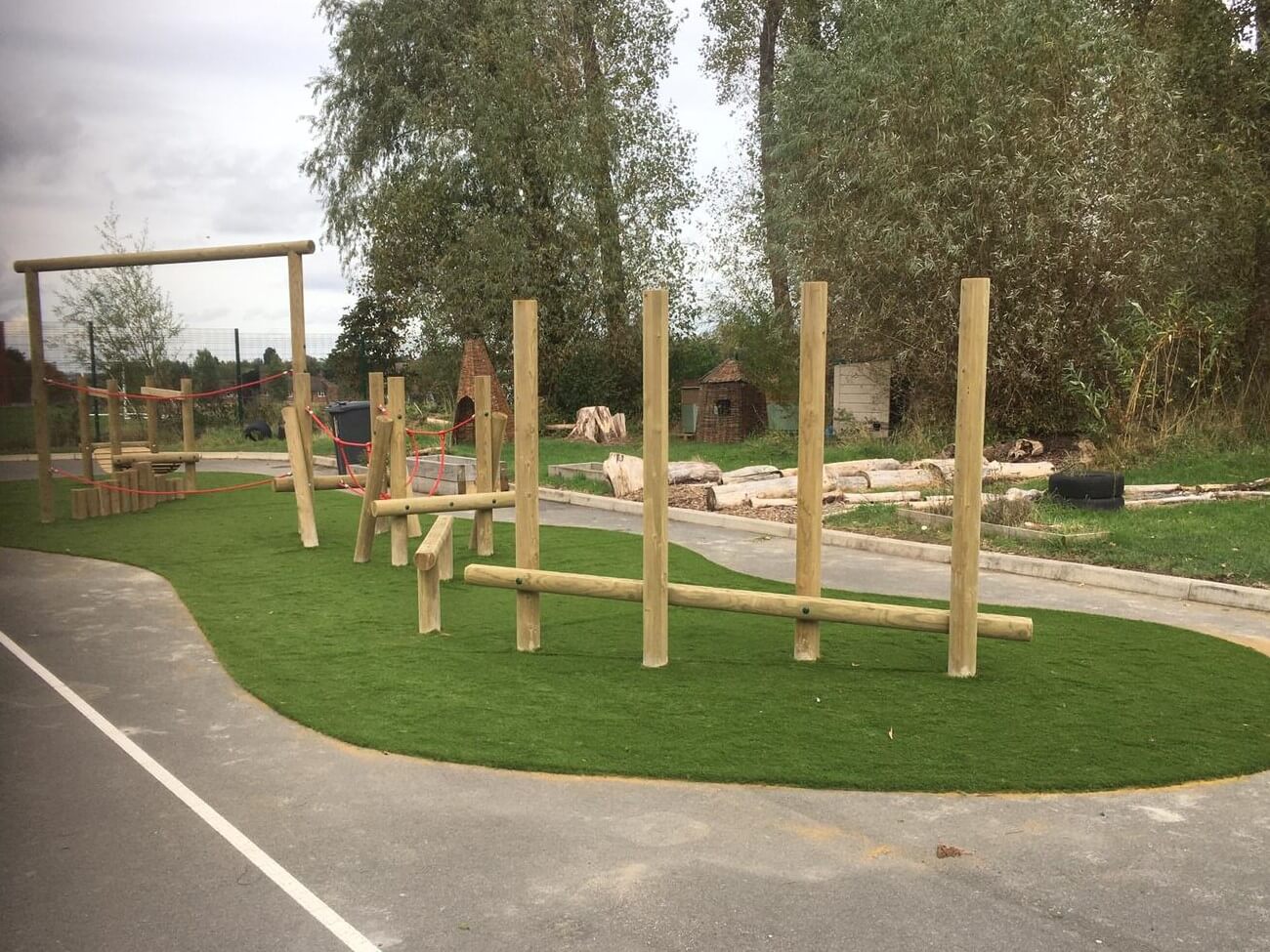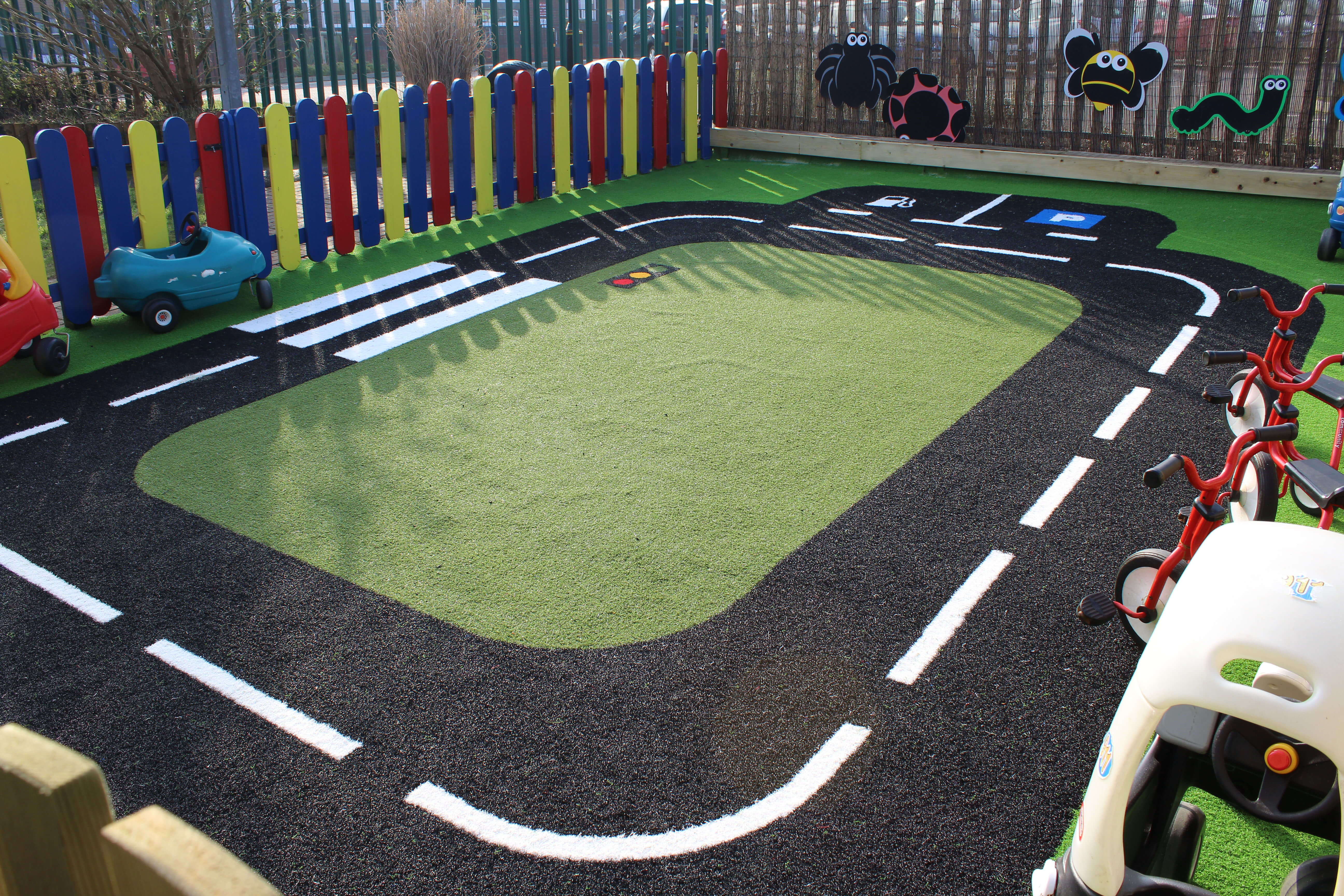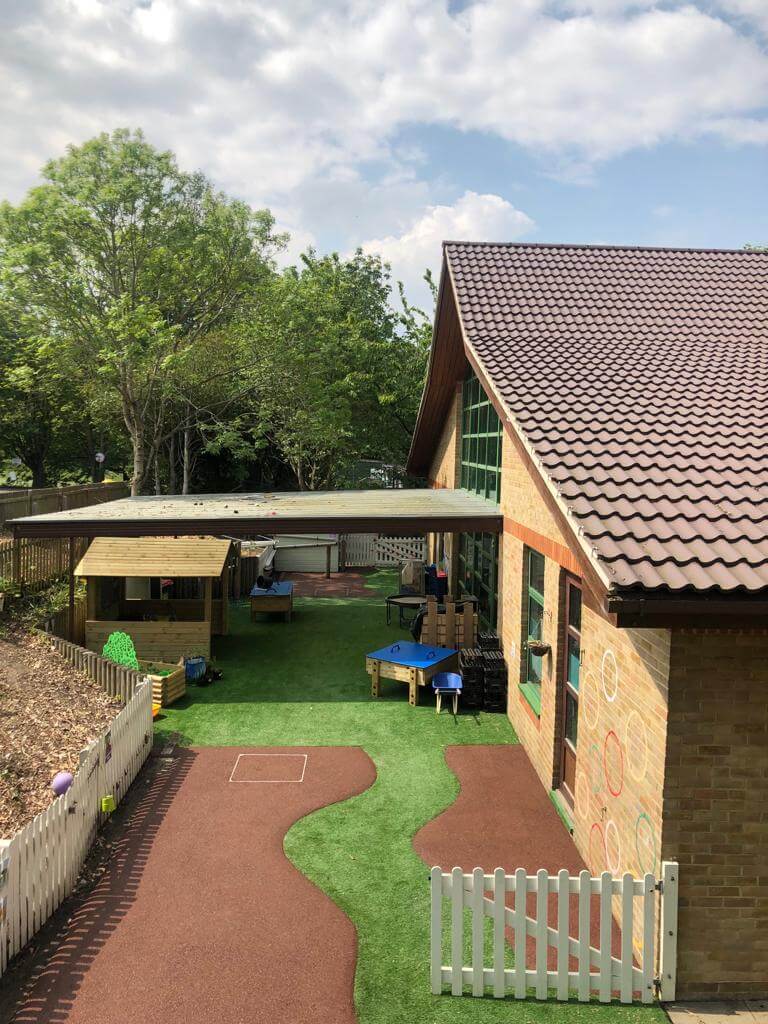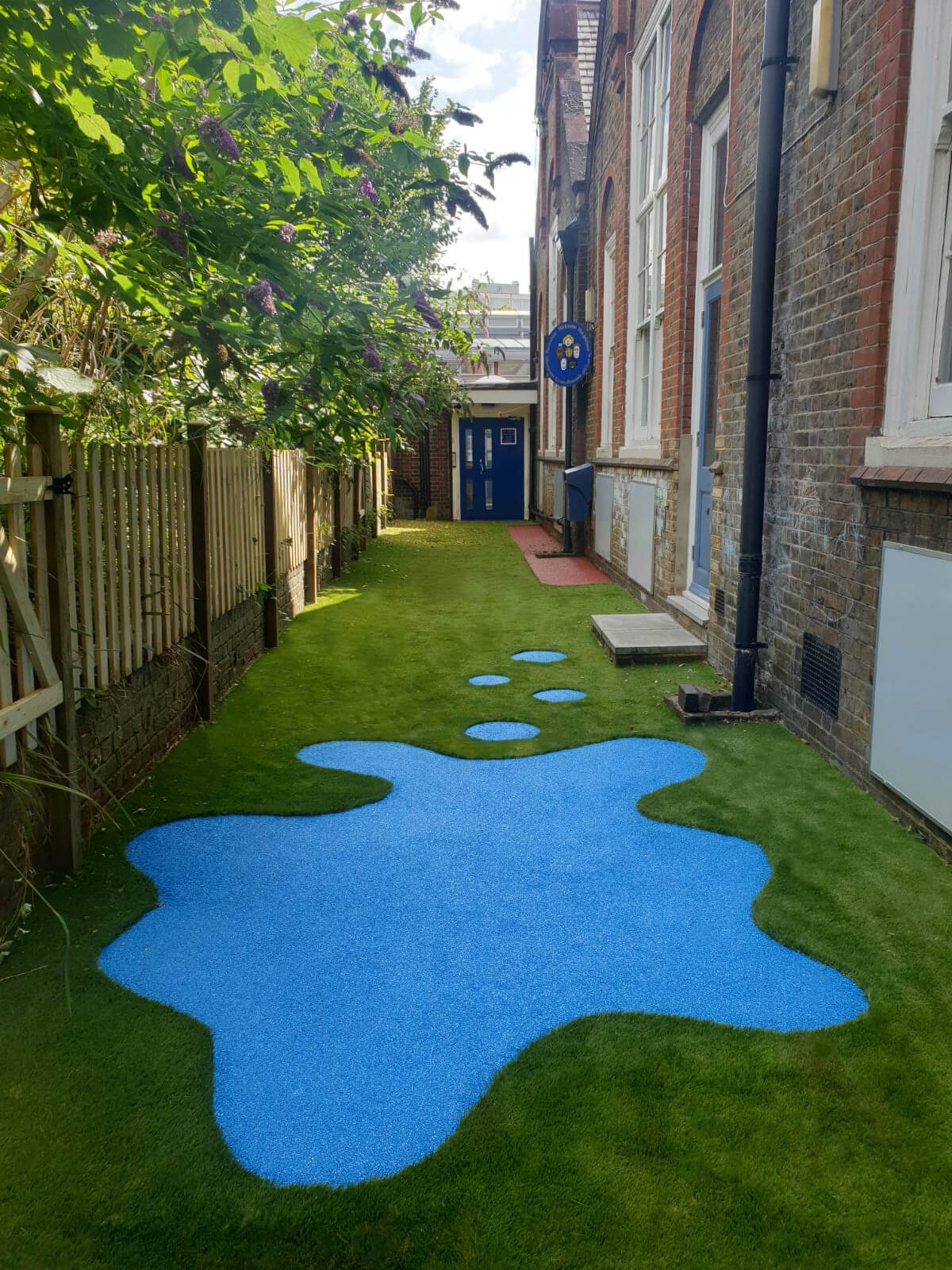 The other option would be to go for a combination of wet pour and artificial grass. By doing this, you can create a wide range of designs, our favourites are this blue water splash and wiggly grass path. By having an inviting environment with colour and shapes, these schools and nurseries are helping develop the children's minds and stimulate their imagination. To learn more about designing a playground, click here to read our article on the top things you need to consider.